We are thrilled to unveil the 2021 International Performance Marketing Awards shortlist recognising the very best in performance marketing and celebrating innovation, creativity and success within the industry.
Click on the category below to reveal the shortlist of potential winners.
CHANNEL, CAMPAIGN & STRATEGY AWARDS
---
Best Affiliate Programme Launch or Relaunch
The Finalists Are:
Admitad Affiliate & Acer Care: Affiliate Program Launch
Awin-O, Let's Go
CJ & Dell: Migration Par Excellence
DAZN & Partnerize: A Knockout Global Launch Strategy
GrowthOps & Kérastase: A Unique Take From a Traditional Affiliate Programme
Impact, Silverbean & John Lewis Partnership: Migratory Magic
Optimus Performance Marketing & tails.com: Growing the Affiliate Channel in Europe
Student Beans & Emma Sleep: Uncovering a Relevant Market
---
Best Brand Performance Campaign
The Finalists Are:
Adequate & HealthLabs: From Zero to Superhero
CJ, Giving Assistant and Barnes & Noble: "Black Voices"
Assembly & La Mer: The Full Experience Through #EyesFeelBright
Rakuten Advertising, 55Haitao & Clinique: Creating the Perfect Marriage Between Brand & Performance
Rakuten Advertising & Backcountry: Identifying Incremental Revenue in Driving to YouTube
The Home Depot & Contobox: Always-on Dynamic Prospecting
---
Best Direct to Consumer Campaign or Strategy
The Finalists Are:
Adequate & HealthLabs: From Zero to Superhero
Disney+: Performance Marketing Campaign the Falcon and the Winter Soldier
Rakuten Advertising & Giftcards.com: Creating a New Strategy for Google's New Customer Acquisition Feature
---
Best Incentive Partner Campaign or Strategy
The Finalists Are:
Rakuten Advertising, Qantas Shopping, ECHT & Endota Spa: Taking CLO to the Next Level with CLO+
Rue Gilt Groupe & Partnerize: Incentives Equals Partnership Success
---
Best Influencer Marketing Campaign
The Finalists Are:
Assembly, Frontgate & LTK: Celebrating Interior Products With Influencers During the Holidays
Impact & Mapiful: Building on the Bond of Emotion
MediaMonks & L'ORÉAL Paris: #WonderWaterWhip Influencer Campaign
Partnerize, Dept Agency & Paula's Choice: A Beautiful Balance for Influencer Inclusion in Affiliate
VizSense & Hornitos Tequila: A Shot Worth Taking Ohio Campaign
Zorka.Agency: YouTube Progress Bar for a Mobile Game Promotion
---
Best Integrated Performance Marketing Campaign
The Finalists Are:
Adequate & HealthLabs: From Zero to Superhero
HABITANT & Somos Sapiens: Virgin Telco Spanish Launch
Rakuten Advertising & Aje: Athletica Launched With HYPE Lifecycle Strategy
Rakuten Advertising & mac of all trades: Drives Performance With Cross-Channel Program Using Publisher, RetailMeNot
---
Best Paid Search Campaign
The Finalists Are:
iQuanti, Inc
Rakuten Advertising & Backcountry: Breaking Zombie SKUs Into a New Smart Shopping Campaign
---
Best Paid Social Campaign
The Finalists Are:
Adequate & HealthLabs: From Zero to Superhero
Awin, Etsy & TikTok: Giving Mother's Day Sales a Boost
---
Best Partnership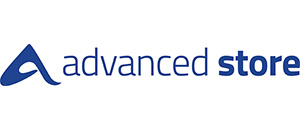 Founded in 2008, advanced store brings CPA-based Performance Display & Retargeting Advertising solutions to market. We help over 600 advertisers, global brands and thousands of publishers worldwide in distributing and using their media budgets efficiently by creatively achieving their individual campaign goals. As a company with its own EU-funded technology advanced store is dedicated to fully automate Online Marketing solutions in the future. That's why the team of 42 experts develops their own AI-driven media technology connecting multiple DSPs & SSPs for complete reach and a data-based user approach.
Built upon nearly two decades of experience, the company's diverse suite of products generates over 100 million ad impressions per day across finance, telecommunication, retail & shopping, travel, energy and other verticals. To quote the CEO Marc Majewski, advanced store is poised to challenge the way Affiliate Marketing is done to exploit its full potential by following new strategies and ideas.
The Finalists Are:
Artefact Germany GmbH & Ingenious Technologies AG: Combining Data Use and Personal Exchange to Find the Best Fitting Partnership
Booming (iO company) & Royal Philips: Creating Sustainable Partnerships
Assembly, Eastbay & Slickdeals: A Deal Made in Heaven
LinkConnector & Publisher Discovery: Take External Affiliate Recruitment to Unprecedented Heights
OAK Digital Rolling Stone & FITE: Introducing Entertainment to at-Home Masses
Rakuten Advertising, Naver & MATCHESFASHION: An Exclusive Look Into the Google of South Korea
---
Best Retail and E-Commerce Campaign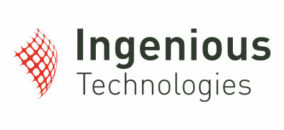 About Ingenious Technologies
Ingenious Technologies AG is a Berlin-based marketing technology provider that helps global brands optimise their partner marketing. Through its SaaS-based Partner Marketing Platform, the company gives the power back to brands to manage their partners directly, as well as to measure and analyse the performance of their efforts accurately – on a single platform. This unique combination is strengthened by its focus on data protection through first-party tracking and white-labelling capabilities, as well as guidance from the Customer Success team.
The Finalists Are:
Acceleration Partners & Swarovski: Exceeding Expectations via the Affiliate Channel
Admitad Affiliate & Allegro: Symbiosis of Creativity, Innovation and Human Communication
Awin, LOOKFANTASTIC & UNiDAYS: Making Freshers Fantastic
Incubeta & Laithwaites Wine: (Pub) Crawling Amazon for Laithwaite's Success
Rakuten Advertising, Soreto & Forever New: Referral Technology & Building Influence After Purchase
RevLifter & Harvey Nichols: Discreetly Delivering Value
---
Best Social Commerce Campaign
The Finalists Are:
Adequate & HealthLabs: From Zero to Superhero
Awin, PcComponentes & ToroTocho: 'Going live in 3, 2, 1…'
Media Monks & Johnson & Johnson: #CareWithPride Influencer Campaign
OAK Digital & Meridian Grooming: Growing Through Engaging Social Campaigns
VizSense & Paid Workout App Launch Campaign
---
Best Use of Data
The Finalists Are:
Adequate & HealthLabs: From Zero to Superhero
Rakuten Advertising & Backcountry: Successfully Using Skai Solution (To Transfer Data From Adobe to Google)
Upsellit & Samsung Electronics: Using Machine Learning To Provide Incremental Revenue
---
Best Use of Performance During COVID-19
NEW
The Finalists Are:
APAX GROUP: Green Carpet Fashion Awards
Awin Access: Championing Small Businesses During Lockdown
Booming (iO company) x EDC Retail: Reaching new heights during lockdown
CJ & Expedia Group: "Safe Travels"
DMi Partners & Hydrow: Best Use of Performance During COVID-19
Impact & LetsGetChecked: Supporting Travel in Testing Times
Partnerize, Marriott International & Acceleration Partners: Responsive Reactivation During COVID-19
Rakuten Advertising & Bonds: An O2O Journey Through a Global Pandemic Down Under
Rakuten Advertising & FitFlop: Helping the NHS Get Back on Its Feet
RevLifter, CJ & AT&T: Turning a Fresh Page
---
Best Use of Programmatic Advertising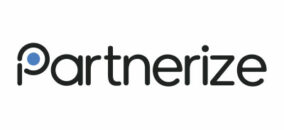 Partnerize is the leader in partnership automation. The Partnerize platform is the only of its kind to deliver a fully integrated, comprehensive suite of discovery, recruitment, optimization, payment, brand safety and fraud prevention capabilities for marketers seeking a high transparency, scalable subsidy to alleviate pressure on their unit economics as a result of over dependence on primary sales and marketing channels. Supported by unrivaled service including the category's only in-housing support program, with Partnerize, you're in control of the entire partnership marketing lifecycle—all on a single platform. Partnerize has a global footprint, retaining offices in Australia, Japan, the Netherlands, New York, Philadelphia, San Francisco, Singapore, and the United Kingdom. For more information on how Partnerize helps turn your partnerships into a profit center, please visit https://partnerize.com/en.
The Finalists Are:
Bidease & inDriver: Programmatic User Acquisition for a Ride-Hailing Service
Incubeta & Life Style Sports: Amplifying Social Reach
---
Best Affiliate & Partnership Strategy - APAC
The Finalists Are:
APAX LIVE: Shanghai Iconic Fashion Showcase AW 2021
Commission Factory & My Muscle Chef: Eating up With the Hannashians
Rakuten Advertising, 55Haitao & Clinique: The Beauty of Live Performance
---
Best Affiliate & Partnership Strategy - LATAM
The Finalists Are:
Disney Streaming & Neo Media World
Grupo Xcaret
Rakuten Advertising & ShopFácil.com
Upstream: Growing 100k Organic, First-Party Prospects in Less Than a Week
---
Best Affiliate & Partnership Strategy – US & Canada
The Finalists Are:
OAK Digital & Boutique Rugs: Doubling Performance Through New Upper Funnel Partnerships
Publishers Clearing House & Capital One Shopping: Kick off Holiday Shopping
---
Best Managed Affiliate Programme – APAC
The Finalists Are:
Admitad Affiliate & AJIO: Bringing Fashion to People
GrowthOps & Dell Affiliate Programme: An Exceptional Year of Growth.
Impact & Booktopia: Proving the Power of Partnerships
Partnerize & DAZN: Going Big in Japan
Partnerize & THE ICONIC: Styling Partnership Success
Rakuten Advertising & P.E Nation: Accelerating Through Accelerate
---
Best Managed Affiliate Programme – USA
The Finalists Are:
Awin & Under Armour: 'Protect This House' Using Affiliate Marketing to Fill Revenue Gaps
Gen3 Marketing, Carter's & OshKosh B'gosh
Honey by PayPal & PrettyLittleThing
Impact & DMi: Transform TUSHY's Bottom-Heavy Affiliate Program
OAK Digital & Hairstory: Diversify the Program, Activate Premium Partnerships & Still Find Growth
---
Best Managed Affiliate Programme – Western Europe
The Finalists Are:
Booming (part of iO) & Philips: Affiliate was the Largest Marketing Channel in DACH during Black Friday
Dept Agency & G-Star: Partnerships Program Success
Impact & TUI: Turning Turbulence Into Turbocharged
Optimus Performance Marketing & Victorinox AG: Partnering with an Icon
Partnerize, Dept Agency & Dokteronline: Developing a Healthy Partnership Programme
Rakuten Advertising & Ann Summers: Affiliate Liberation
Silverbean & HelloFresh: Market-Leading Mentality
TECHNOLOGY, TEAM AND AGENCY AWARDS