Best Paid Social Campaign
SPONSORED BY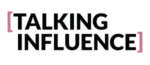 Talking Influence is brought to you by the team behind PerformanceIN, who are specialists in curating great content, research, communities, and events.
Our mission is to help support the influencer marketing industry by showcasing the very latest case studies, news and stats to support everyone's growth within the eco-system.
We're seeking an innovative and effective paid social campaign or strategy that gained a stellar set of results via a performance-based effort.
Whether the objective was to drive sales, engagement through influencers or generate leads, entries should explain how client objectives were met and ROI achieved from the activity. Judges will be looking out for an effective use of data for the targeting and measurement of specific audiences.
Criteria
– Executive Summary (Not JEO)
– Clear Objectives
– Innovation and Creativity
– The Human Touch
– Smart Execution
– Results and Effectiveness
– Sound Bites (Not JEO)
Entry Guidance:
There is no requirement for the activity to be multi-market. The campaign can be targeted at consumers in one or more countries. However, the campaign activity for the entry must have taken place between the awards activity period of 12 months prior to the final entry deadline of 16.07.20.
If you have previously entered the campaign into either the Performance Marketing or International Performance Marketing Awards your entry must demonstrate significant evolution since its last submission into either, as well as the activity having taken place within the stated activity period.
THIS AWARD IS OPEN TO:
Advertisers, Agencies, Publishers, Networks and Tech
Rakuten Advertising for Molton Brown: Innovation and Data-Led lLearning Leads to 160% ROAS Growth
Download the 2020 Book of the Night
Learn why they won and what it will take to secure the trophy next year