Best Use of Content Commerce
SPONSORED BY
Founded in 2008, advanced store brings CPA-based Performance Display & Retargeting Advertising solutions to market. We help over 600 advertisers, global brands and thousands of publishers worldwide in distributing and using their media budgets efficiently by With our cloud-based and AI-controlled platform, we form the technological interface between advertisers and publishers. In doing so, we follow different paths and offer access to web, mobile, streaming & digital-out-of-home (DOOH). We create industry-specific display, native and social campaigns. From media planning to campaign set-up to ongoing optimisation, we take care of our client's campaigns and only bill them according to their success. We have been bringing performance based solutions for the retail, travel, telco & finance sectors onto the market since 2008. With our knowledge of the requirements of both advertisers & publishers, we help large and small brands around the world to distribute and use their media budgets efficiently and transparently.
This category recognises an exceptional campaign or partnership that has successfully delivered sales or defined outcomes via creators, editorial partners or strategic content, whilst informing and inspiring consumers.
Entries should detail the strategy deployed and the technologies used to drive success.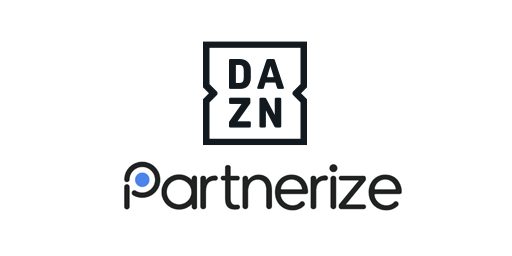 DAZN and Partnerize: Affiliate. Game. Changed.